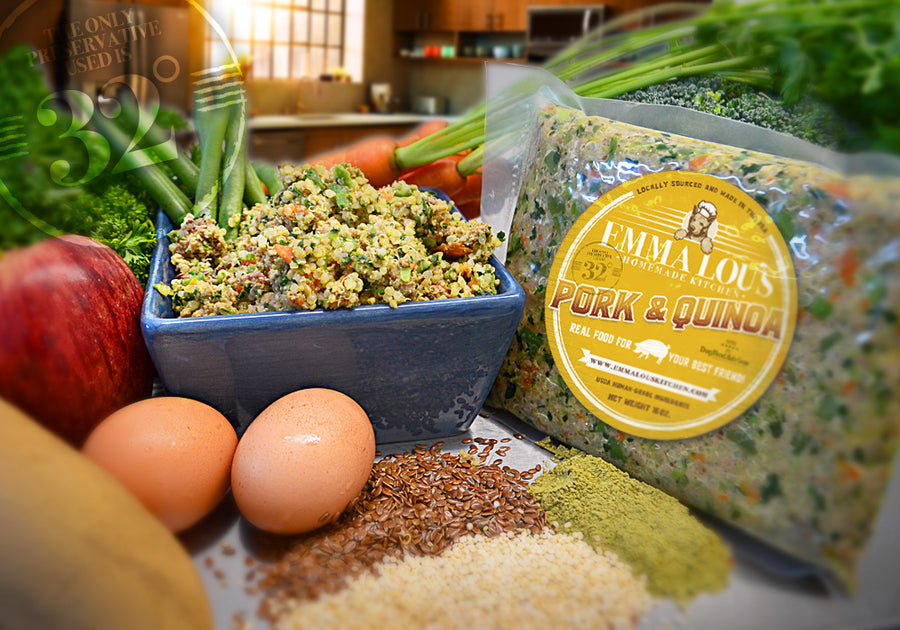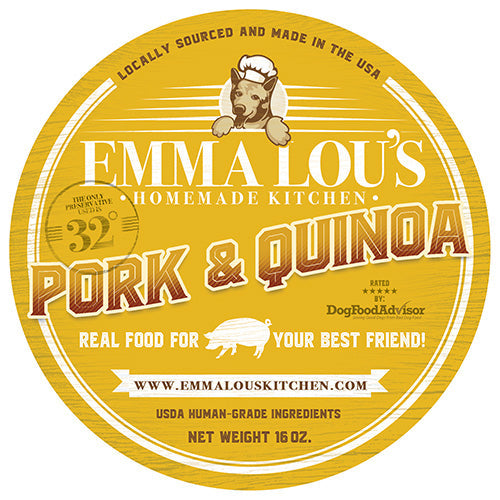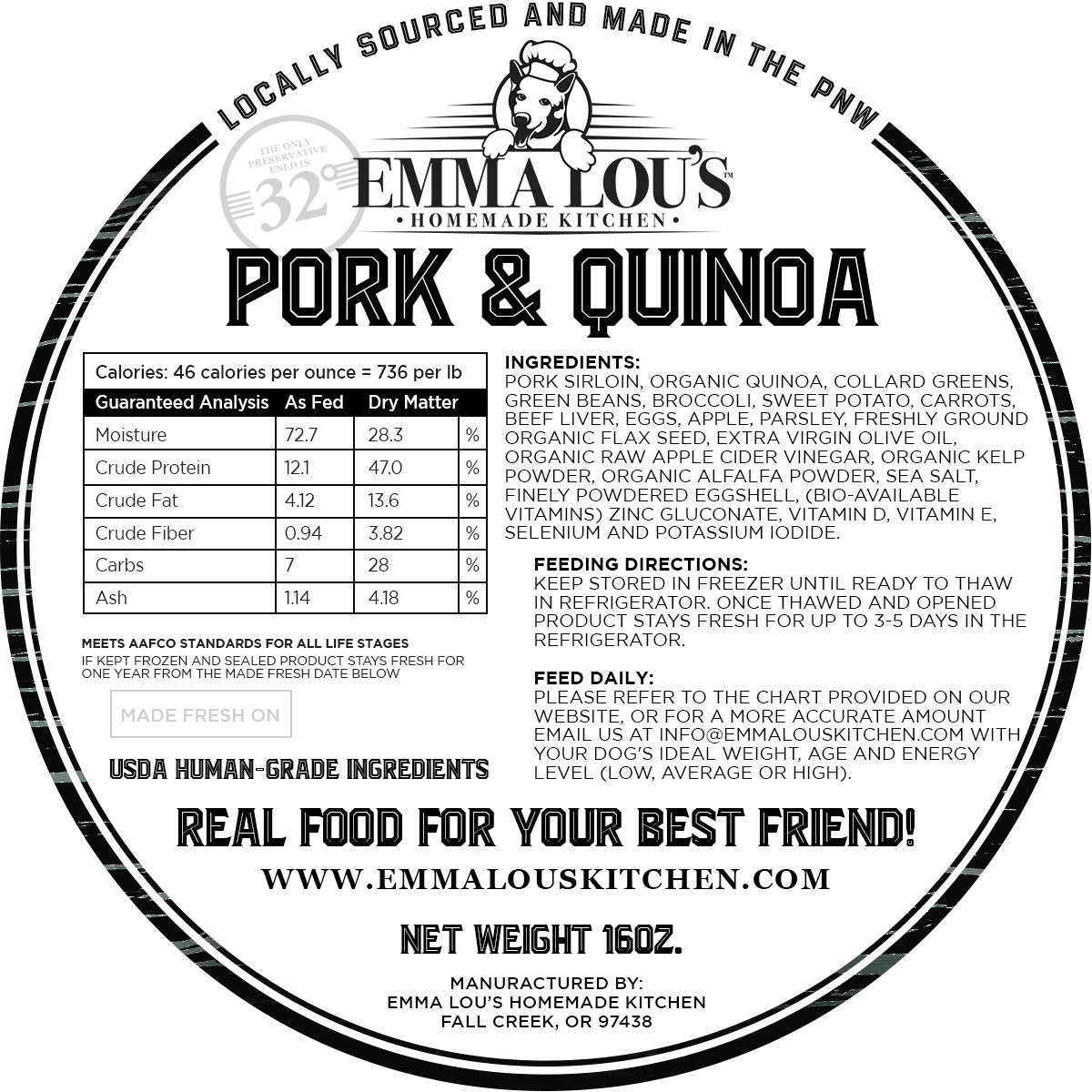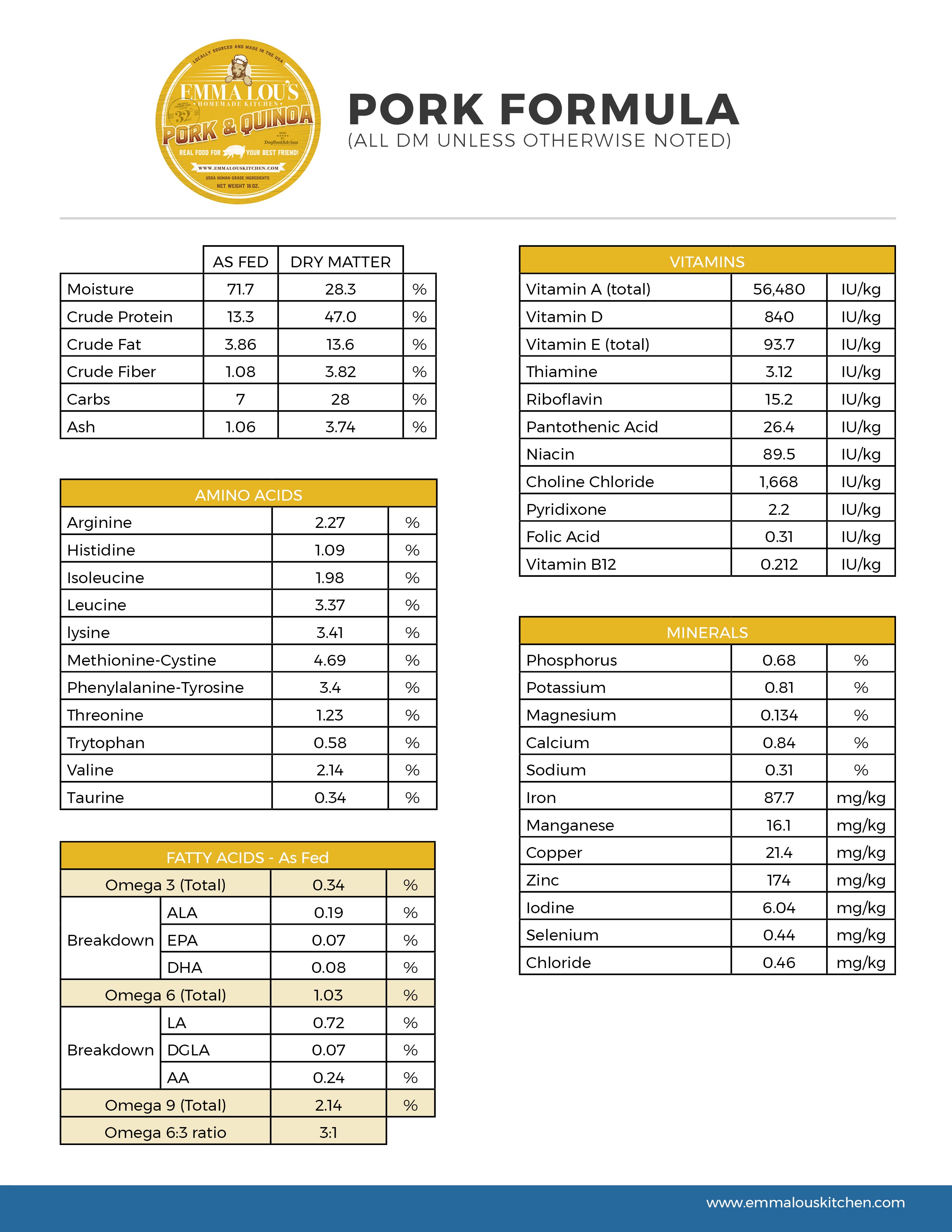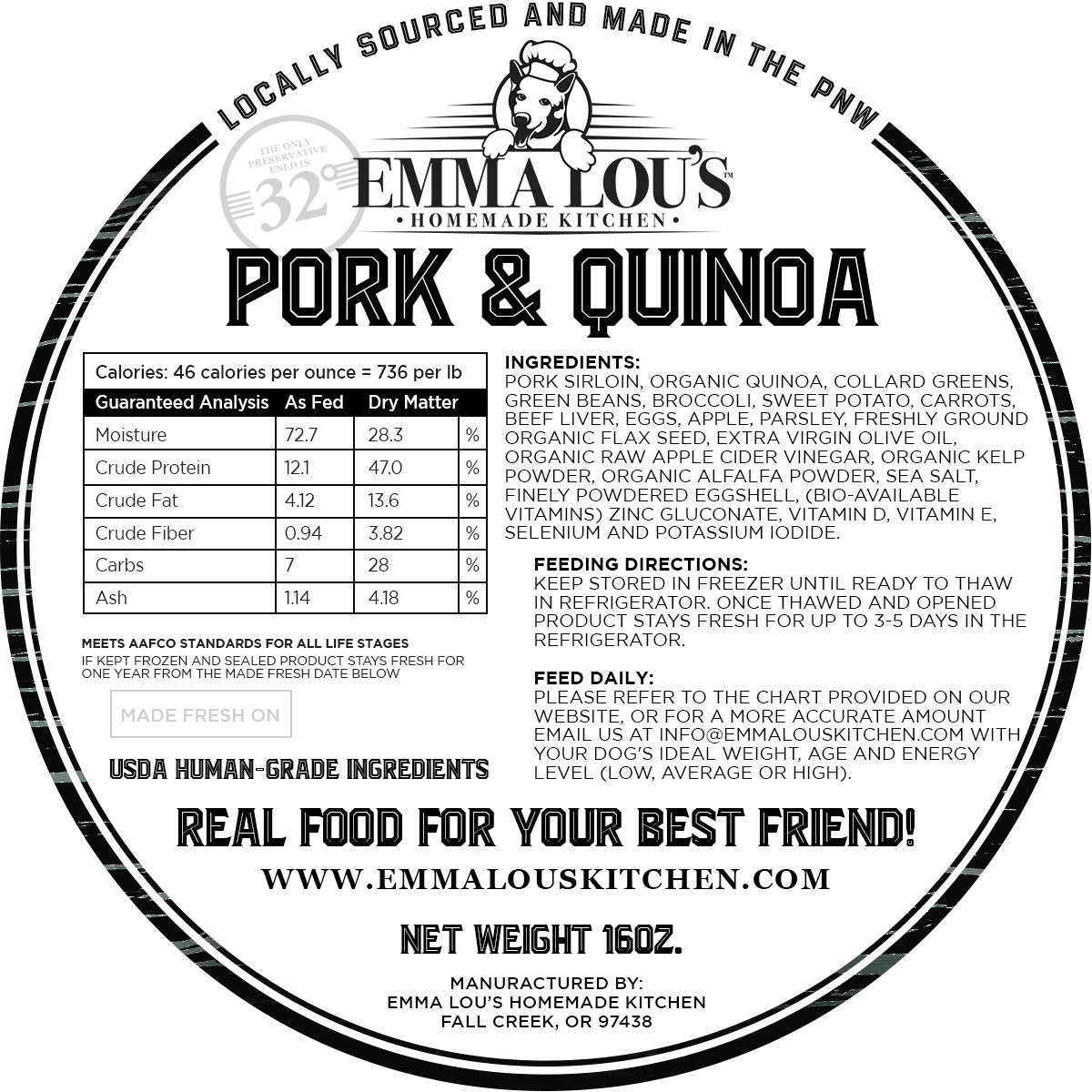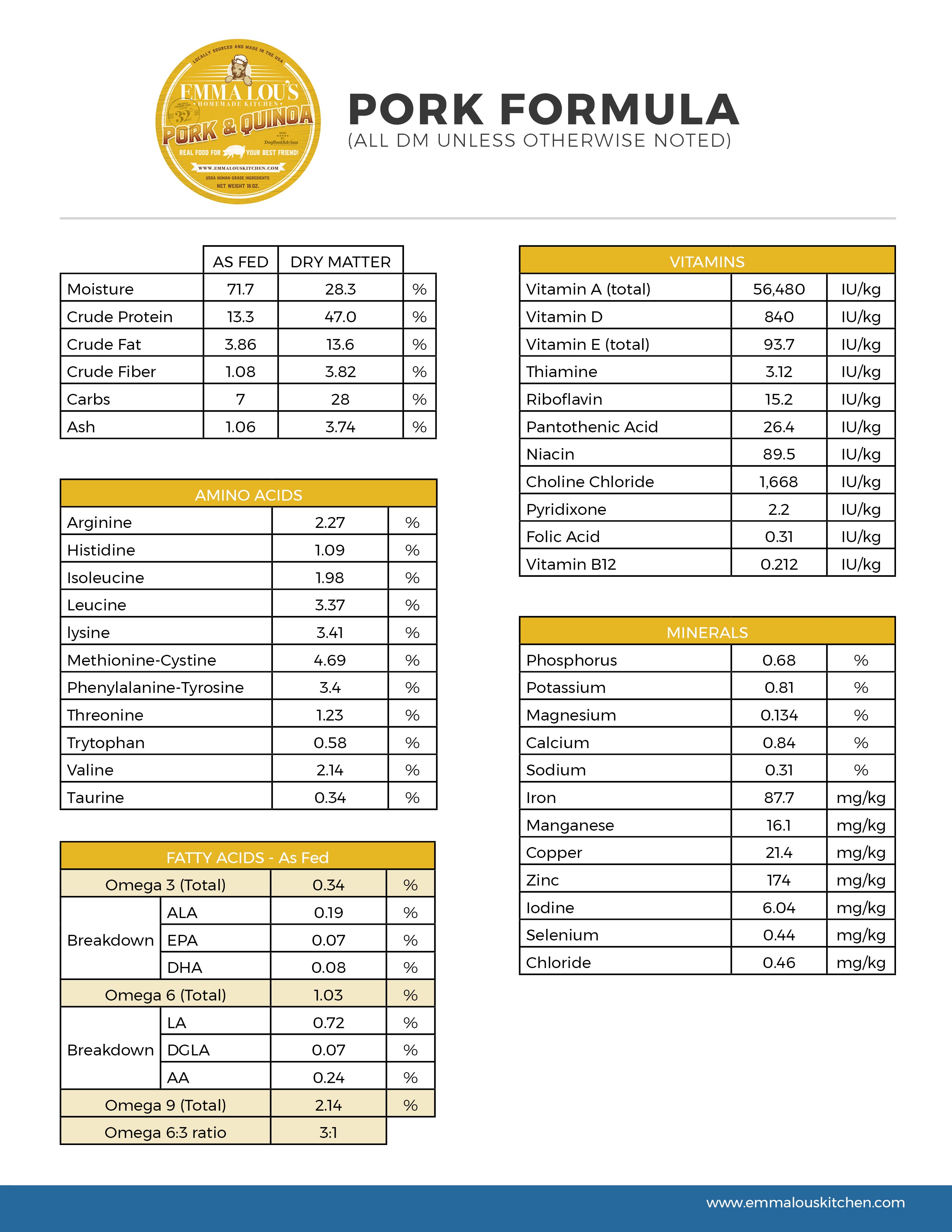 16 oz. packages (2 cups in each package)
Meet/Exceed AAFCO standards
Locally grown vegetables and USDA-certified meat
Eco-friendly vacuum-sealed pouches
Emma Lou's Homemade Kitchen is Human Grade quality, No Additives, Always Fresh, All Natural Ingredients, Easy To Serve and Environmentally Sound.
Guaranteed Analysis As Fed:
Protein: 12.1%
Fat: 4.12%
Fiber: 0.94%
Moisture: 72.70%
Calories: 736 kcal per lb
Ingredients:
Pork Sirloin, Organic Quinoa, Collard Greens, Green Beans, Broccoli, Sweet Potato, Carrots, Beef Liver, Eggs, Apple, Parsley, Freshly Ground Organic Flax Seed, Extra Virgin Olive Oil, Organic Raw Apple Cider Vinegar, Organic Kelp Powder, Organic Alfalfa Powder, Sea Salt, Finely powdered Eggshell, Zinc Gluconate, Copper Gluconate, Vitamin D, Vitamin E, Selenium, Potassium Iodide.