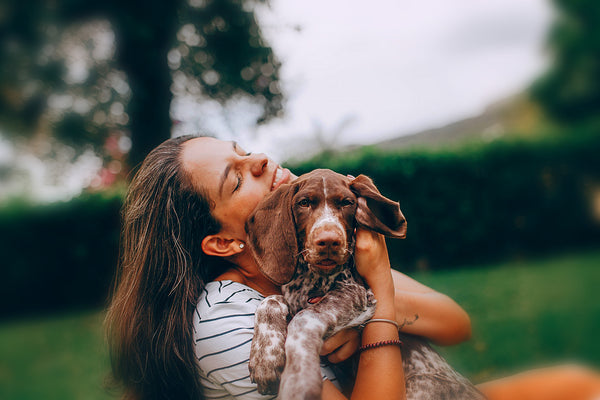 Fresh, Balanced Farm To Bowl Dog Food
Give your pup the gift of a longer life with 100% real,
nutritionally balanced all natural dog food delivered to your doorstep.
SHOP NOW

Fresh, Real Food

Exceeding Your Standards

Nutritionally Balanced
Trust Your Dog Food Again
You want to give your dog the gift of a longer, healthier life with all natural dog food you actually feel good about feeding your dog.
Dog food you can look at and see all of the ingredients, not just rock hard, highly processed pebbles.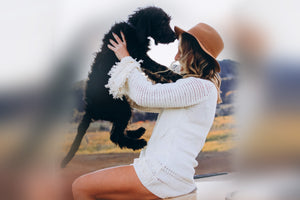 Fresh, Balanced All Natural Dog Food, From Scratch
You're doing everything you can to make sure your dog leads a long beautiful life. So why do you have to choose to either spend endless hours making your own all natural dog food or facing a wall of dog food options that are only meant to fill your dog's hunger, not their health.

Spend your time enjoying your dogs, not worried about what you're feeding them.
A Healthier & Longer Life For Your Dog Begins in Their Bowl
You shouldn't have to choose between convenience or gambling with your dog's long-term health.
There's a better way to feed your dog all natural dog food for a longer life.
They're Part of Your Family and Deserve the Same Care
That's why we created Emma Lou's Kitchen. We started by batching our own dietary balanced, AAFCO-Approved, all natural dog food to help bring new life and healing back into Emma's life. And it worked!

Now we create fresh natural dog food, from scratch, right from our family-owned kitchen in Oregon. We only create blends that are filled with clean healthy ingredients and a balanced mix of the proteins, vitamins, fats, and micronutrients that your dogs need to thrive.
What You See, Is What You Get

Fresh, Real Food
No fillers, kibble, preservatives, or false ingredient claims. Just real, hand-cut, farm to bowl natural dog foods.

Hand Cut, Not Machine
We operate out of a USDA Inspected and Licensed Kitchen and hand make everything without the machines co-packers use.

Balance, delivered
Nutritionally balanced meals that fuel vitality to the whole being of your dog, from snout to tail.
Ever since switching my boy's food, he has a healthier weight, shinier coat and no more allergies! We've had to administer allergy shots every few weeks but ever since switching to your food, we no longer have to poke him with shots and even more surprisingly, he is finally growing his fur back! We've also switched my sister's dog's food (he has thyroid issues and stomach sensitivity) and the food, in conjunction with his hormone therapy, has helped his weight loss and fur growth. Usually he would have a stomach upset if his food changed (even if we gradually switched it) however, the transition to your food was seamless. If not evident, I am so thankful to have found you guys! Thank you for existing and changing the health and happiness of our dogs' lives for the better and hope everyone is safe and well!
A.Y.
I have been feeding my dog Ivy Emma Lou's for the past three years, and I can honestly say that discovering Emma Lou's has been one of the very best things I've ever done for her. Ivy LOVES her Emma Lou's SO much! Watching her happily eat all her super healthy chicken and vegetables and superfoods -- and seeing her make sure to lap up every last grain of quinoa that scattered! -- brings me so much joy. I feel like feeding her Emma Lou's is one of the very best things I can do for her health. And I can honestly say that Ivy is aging in reverse! She has more energy and can walk much farther and play much more wildly than she could three years ago, before starting Emma Lou's. I credit Emma Lou's and her daily CBD oil for the "Benjamin Button" effect on my pittie-pie. I could not be more grateful to Emma Lou's for making the best, most healthy food for the best, most important girl in my life. Thank you, with all my heart!
B.P.
We have 3 dogs. About 5 years ago our middle dog, Max wasn't eating well. I heard someone talking about Emma Lou's food on Instagram. We decided to give it a try. What a success. They are so healthy and happy. Every Wednesday they know the chicken jerky is arriving. They love all the flavors. Thanks so much for your caring and love of our pups. It means the world to us.
J.K.
I would like to post a review about how amazing your product is, and I'm not sure where to do it. Since we stopped feeding our 16 year old dog dry food and have been primarily giving her Emma Lou's, the difference in her is unbelievable. She has not any IBD flare-ups, and her energy level is through the roof! She bugs me on a daily basis to play with her. I've been telling all our friends about it. She was diagnosed with bladder cancer 5 years ago and we were told she needed her gallbladder removed last year. We've only been using holistic drops and switched to your food; we did not have the surgery done. The proof is in the pudding!
C.W.
Ludo has a GI disease and he's done the best on your food. We just love seeing our Ludo enjoy his food, he Loves it! Thank you for making something so healthy and absolutely delicious! We have tried So many other foods and I'm so happy our search is finally over .
A.R.
We love Emma Lou's! Most importantly Kali and Tyson love it. Thank you for making nutritious food for our fur children!
A.R.
Our French bulldog Winston has skin as well as food allergies. We have struggled for years to find a food that he loves and helps his allergies. After switching him to the Emma Lou's chicken and quinoa food he has been doing great and loves it! Thank you Emma Lou's!
Winston's Papa
We just adopted this love bug and he was super sick with no appetite. Hasn't eaten for days.UNTIL we got our shipment of @emmalouskitchen deliciousness! So relieved!!!
D.B.
Rudy, our old man, had his 17 year check up yesterday. He is so healthy aside from failing eye sight and hearing loss. He looks like a pup with beautiful fur, eats well, great energy. I have to say that's your food! Thank u!
A.P.